A2 map folding trail & A5 reward certificate 
Historic Royal Palaces asked me to write and produce a visitor trail for its family audience at the wonderful Banqueting House – the last remaining part of the once legendary Whitehall Palace.
Produce an immersive, enjoyable and educational piece of print to help 7-11 year olds and their families engage with the Banqueting House's history, spaces and glorious ceiling painted by Sir Peter Paul Rubens.
HRP's Education team were open to ideas about the format and approach to content. After researching Banqueting House's eventful history, we decided to prioritise an approach that would appeal to a range of learning styles.
The A2 fold-out printed leaflet encourages visitors to explore and respond to each space at the Banqueting House through a series of activities.
A scavenger hunt leads young visitors around the building looking for special objects, while the trail's drawing activities, word search and active learning tasks help them understand the history and purpose of the building.
Folding out the leaflet reveals the Banqueting House's main hall which children can fill with their own party scene.
Each task is worth points and the successful trail blazers earn a reward certificate to take home.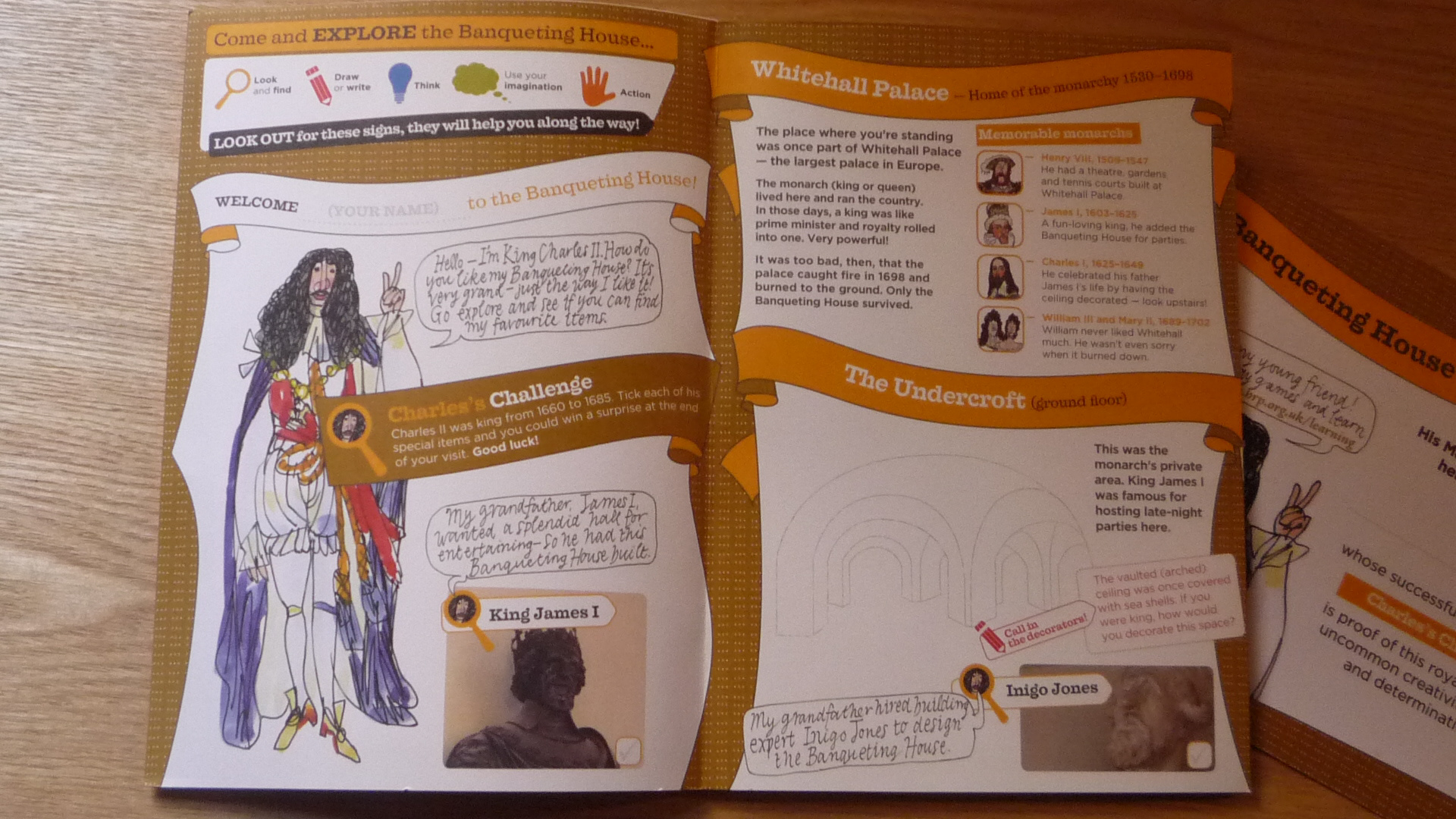 illustrations © Tim Archbold